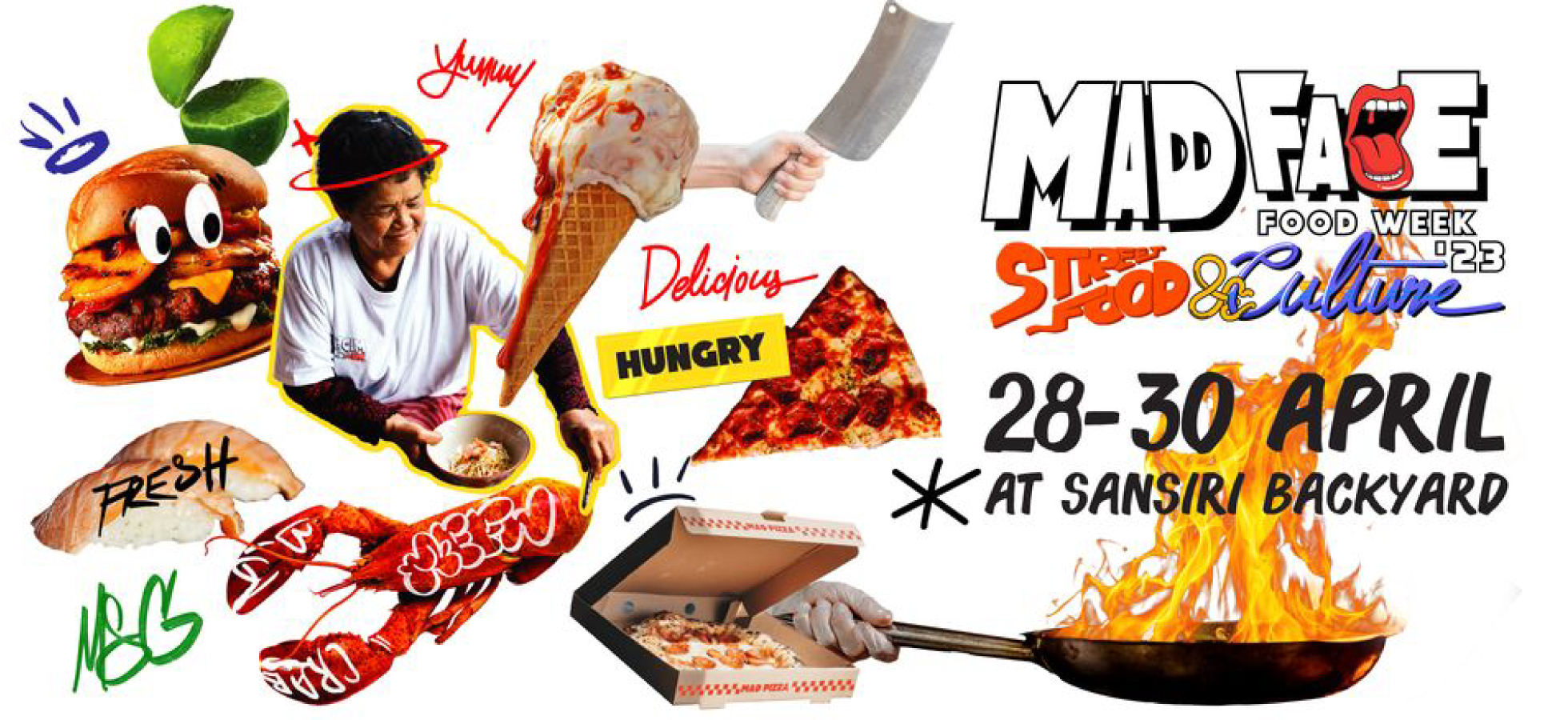 Mad Face Food Week 2023 "Street Food & Culture"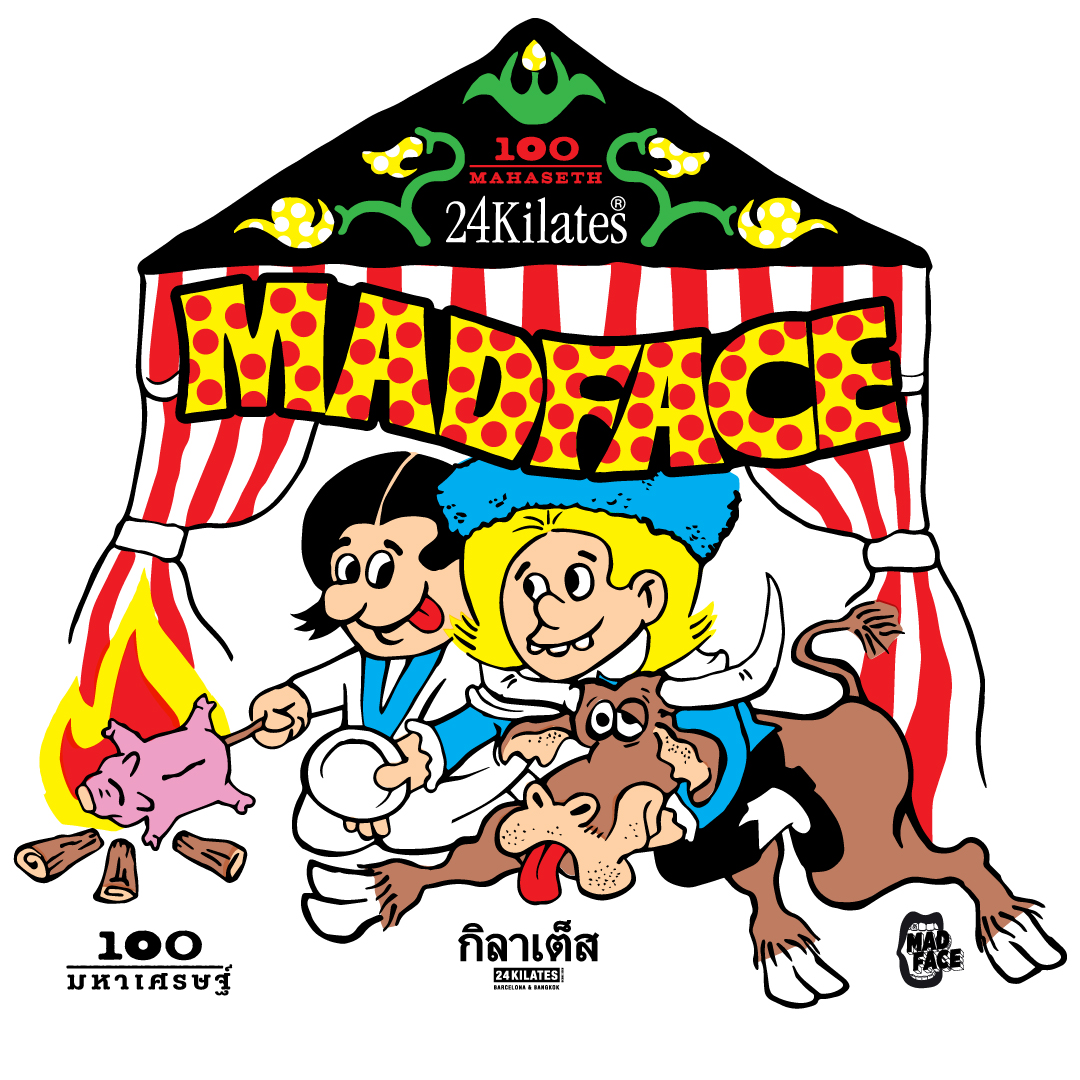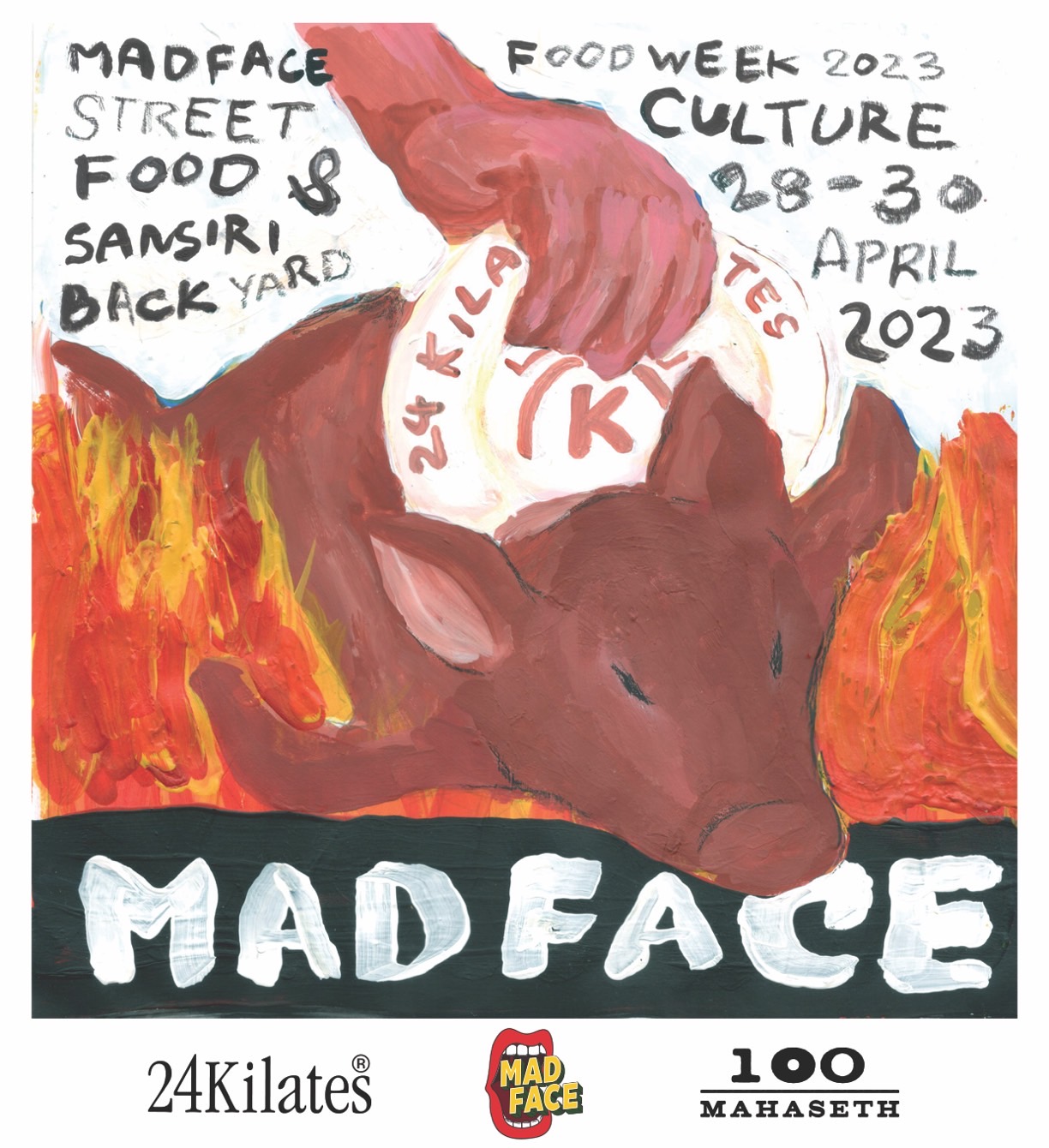 ยินดีต้อนรับสู่ แมด เฟส ฟู้ด วีค 2023 "สตรีท ฟู้ด แอนด์ คัลเจอร์"
วันที่ 28-30 เมษายน นี้ เตรียมพบกันอีกครั้งกับงานที่รวบรวมเหล่านักกินและนักชิมทั้งหลาย พร้อมออกมาสังสรรค์กันภายใต้ธีมงาน "Street Food & Culture" เป็นการผสมผสานระหว่างอาหารสตรีทฟู้ดให้เข้ากับวัฒนธรรมทั้งการกินและการใช้ชีวิต
พร้อมสัมผัสประสบการณ์อันแปลกใหม่ระหว่างอาหารสเปนและอาหารอิสาน กับมื้อพิเศษ "หนึ่งร้อย กะรัต" จาก 24 Kilates X 100 Mahaseth
Sansiri Backyard 28-30 เมษายน (มีที่จอดรถ / นำสัตว์เลี้ยงเข้าได้)
--------------------------------------------------------------------------
Welcome to Mad Face Food Week 2023 "Street Food & Culture"
This 28-30 April, a celebration of amazing individuals who share great passion for eating, drinking and cooking in everyday life to their attitude.
Street food has become an integral part of modern culture. It's no longer just a quick bite to eat, but a way to experience different cultures and cuisines without leaving your city.
Enjoy our Exclusive Dinner 01 – "หนึ่งร้อย กะรัต", Experience a Spanish-Isan dining by 24 Kilates X 100 Mahaseth.
Sansiri Backyard 28-30 April (Parking Available / Pet Friendly)